The videosynthesis exhibition is a unique presentation of the work of artists using analogue and modular systems of video art making. It is also an attempt to show the contemporary trends and traditions behind this field of video art.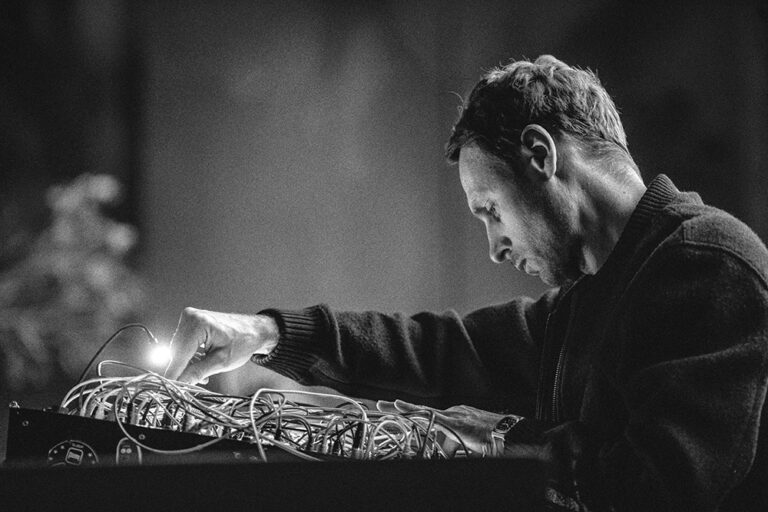 A graduate of the Academy of Fine Arts in Katowice. He deals with new media art: video, electronic music, programming and generative design. Laureate of the scholarship of Minister of Culture and National Heritage. He co-founded the audiovisual group RGBoy and Teleport Katowice. He is an assistant at the Multimedia Activities Lab on the Academy of Fine Arts in Katowice and a co-founder and curator of Biuro Dźwięku Katowice. He implemented interactive audio-visual installations and multimedia projects for, among others, Street Art Festiwal, Festiwal Filmów Kultowych, Zollverein – ExtraSchicht, Art+bits, Medialab Katowice, Tauron Nowa Muzyka, Poolloop Festival, Rondo Sztuki, Galeria Szara, Unsound Festival, Open Source Festival, Galeria Plato. He is a co-founder of the Ceglarek&Dybała duo and the audio-visual collective Modulartelevision.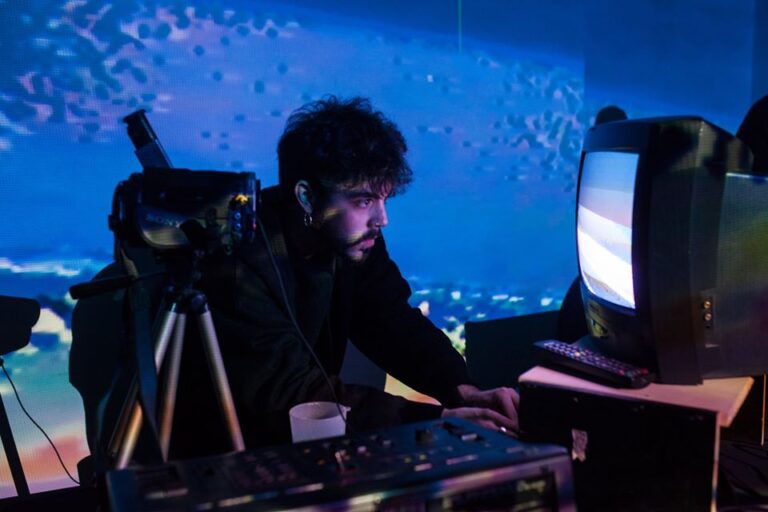 Loris Cericola is an Italian visual artist and musician born in Turin (TO) in 1995. He attended Art school in Macerata (MC) where he studied painting, engraving and fine art printing. During the years he worked on many forms of visual expressions, from street art and illustration to collage and engraving. Since late 2015 he focused on analog videoart, experimenting with hardware-based video feedback and using camcorder cameras, mixers, TV monitors and really any obsolete video device. In his "magnetic paintings" series he applies his classical painting background to electronic devices to create abstract landscapes in motion recorded on videotapes. He's active in the Italian underground scene as both musician and visual artist, collaborating with other artists and labels.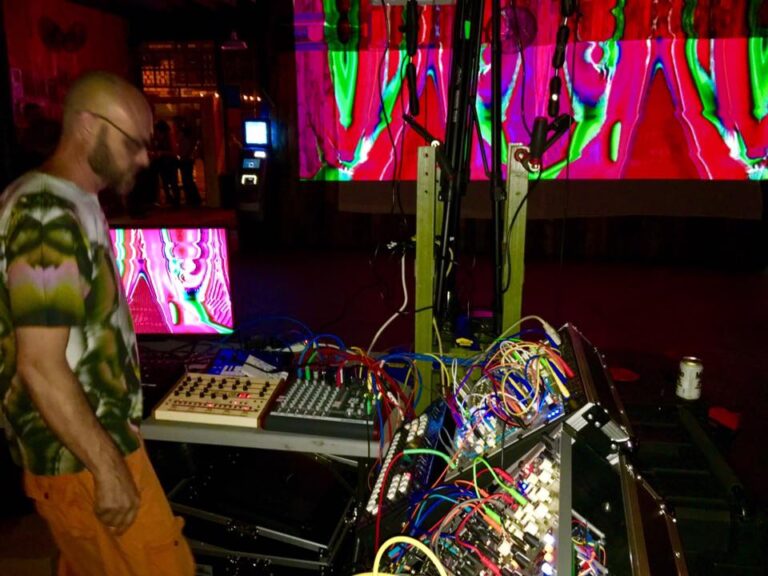 Neil Ebbflo an analog video synthesis project created by Neil Jody. Neil's live video synthesis has been featured at live events including Day for Night 2015, SXSW 2017 Holodeck showcase, Contemporary Arts Museum Houston, and in music videos by artist Dylan Cameron in addition to a myriad of live installations in support of musicians from 2015 to present. They have shown printed and multimedia installations at The Flatland Gallery (July-august 2018), Houston Tech Fest (Sept 2018) and San Jacinto College North Campus gallery (March 2018). Neil currently is involved with several educational arts and STEM expos geared towards K-12 students as well as undergraduates. These installations focus on the connections between arts and mathematics with emphasis on using direct and camera feedback methods to exemplify iterated function systems, self similarity and dynamical systems in an arts application. Neil employs  modular video synthesis as well as modular audio to create visual scenarios that inspire introspection into the sometimes unseen corners and boundaries of the viewers consciousness through the use of color and pattern.
Neil Jody is a professor of mathematics at San Jacinto College, Houston Texas.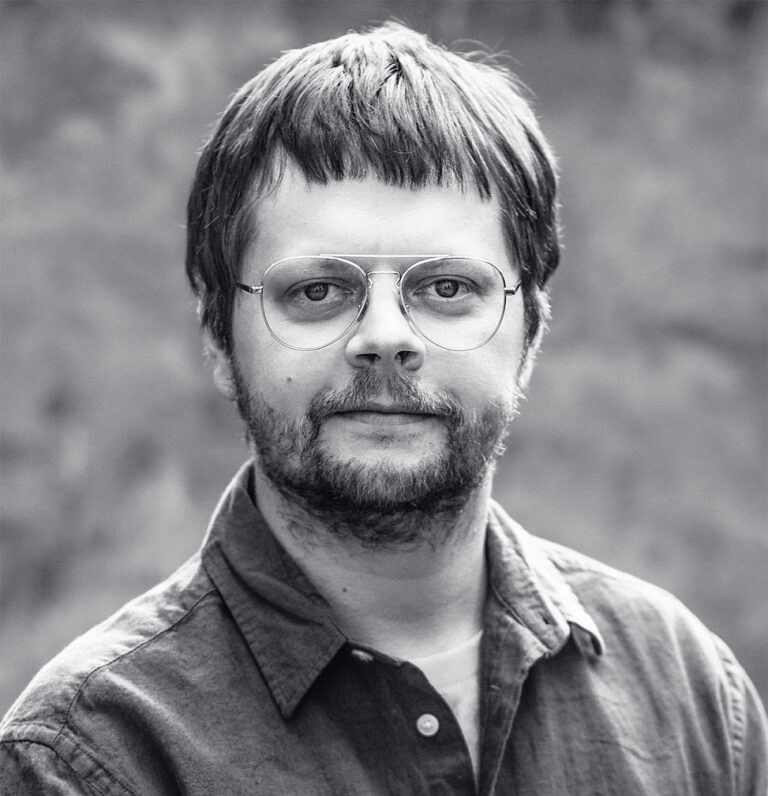 As a founder of the music label Meudiademorte and a member of the experimental music group Datashock Pascal Hector (born 1982) is a longrunning activist in the German underground since the early 2000's. Besides recording and releasing music he's working as a visual artist with videosynthesis and studying Sound Art at the Acedemy of Fine Arts (HBKsaar) in Saarbrücken.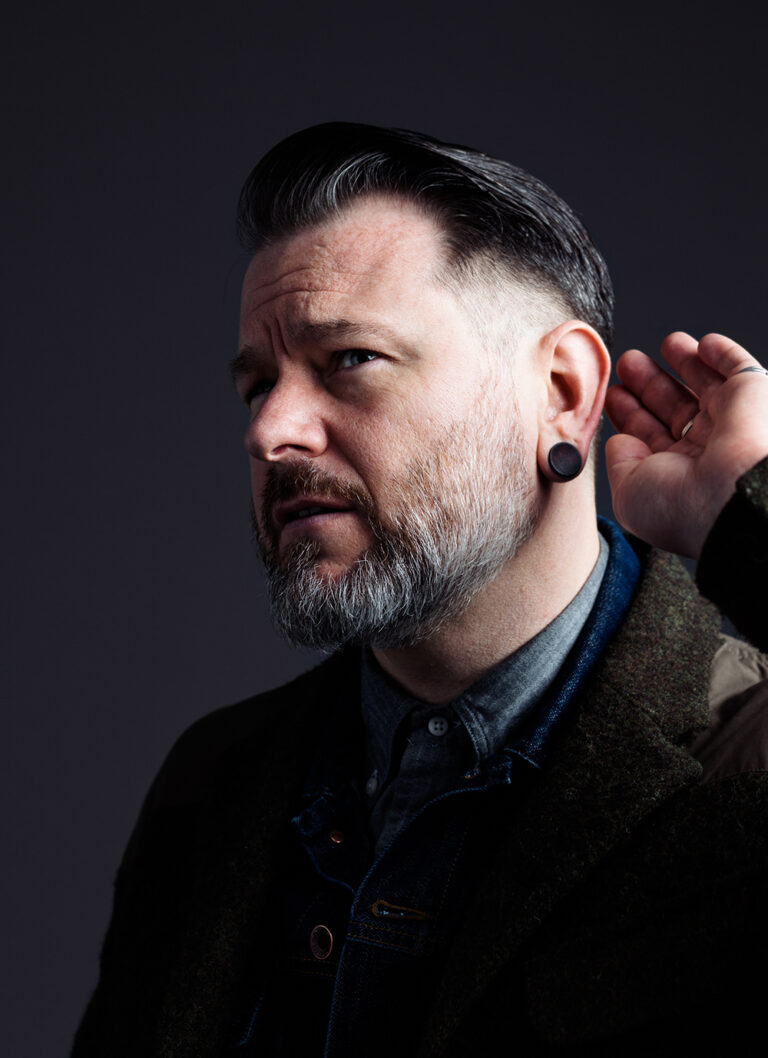 Derek Holzer (USA 1972) is an audiovisual artist, media archaeologist, lecturer, and electronic instrument creator currently based in Stockholm after years of working in the Netherlands, Germany, and Finland. He has performed live, taught workshops and created scores of unique instruments and installations since 2002 across Europe, North and South America, and New Zealand. He is currently a PhD researcher in Sound and Music Computing at the KTH Royal Institute of Technology in Sweden, focusing on the recreation of historical sound synthesis technology.
Previous installations, performances, and workshops have taken place at Transmediale (DE), CTM Fest (DE), Piksel (NO), Tsonami Festival (CL), Instants Chavirés (FR), FACTO (MX), Norberg Festival (SE), UH Fest (HU), WORM (NL), Bent Festival (USA), Lab.30 Festival (DE), Almost Cinema (BE), NETMAGE Festival (IT), Mapping Festival (CH), Tesla (DE), WRO Biennale (PL), Arts+Communications (LV), Medienturm (AT), Le Festival Accès(s) (FR), LAK Festival for Nordic Sound Art (DK), De Paviljeons (NL), Art Center Nabi (KR), Govett-Brewster Gallery (NZ), Dutch Filmfestival (NL), European Media Arts Festival (DE), Seeing Sound (UK), Share Conference (SRB), FILE Festival (BR), and many others.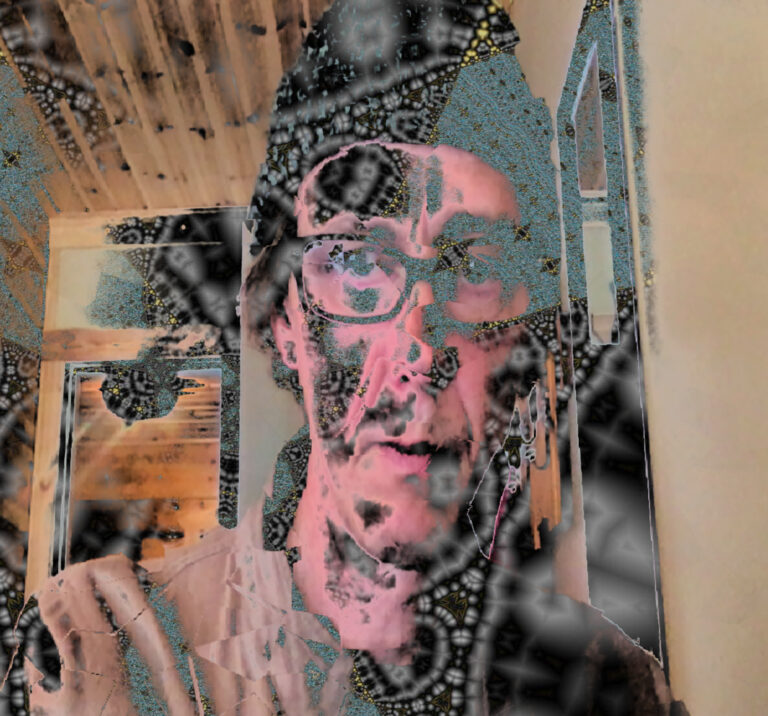 Haraldur Karlsson (b. 1967, Reykjavik) lives and works in Norway and is specialized in experimental video art for the nearly 30 years. He holds a diploma in fine arts Mixed Media from the Icelandic art school in Reykjavik and a bachelor's degree in fine arts media art from AKI (Academy of Fine Arts) Enschede, in the Netherlands. He studied multidisciplinary Sonology at the Royal Conservatory in The Hague. Between 1999 and 2009, Karlsson worked at the Icelandic Academy of Fine Arts as head of fine arts digital Media Lab. Karlsson is currently based in Oslo. He has had a number of exhibitions, performances, workshops and lectures both in Norway and abroad.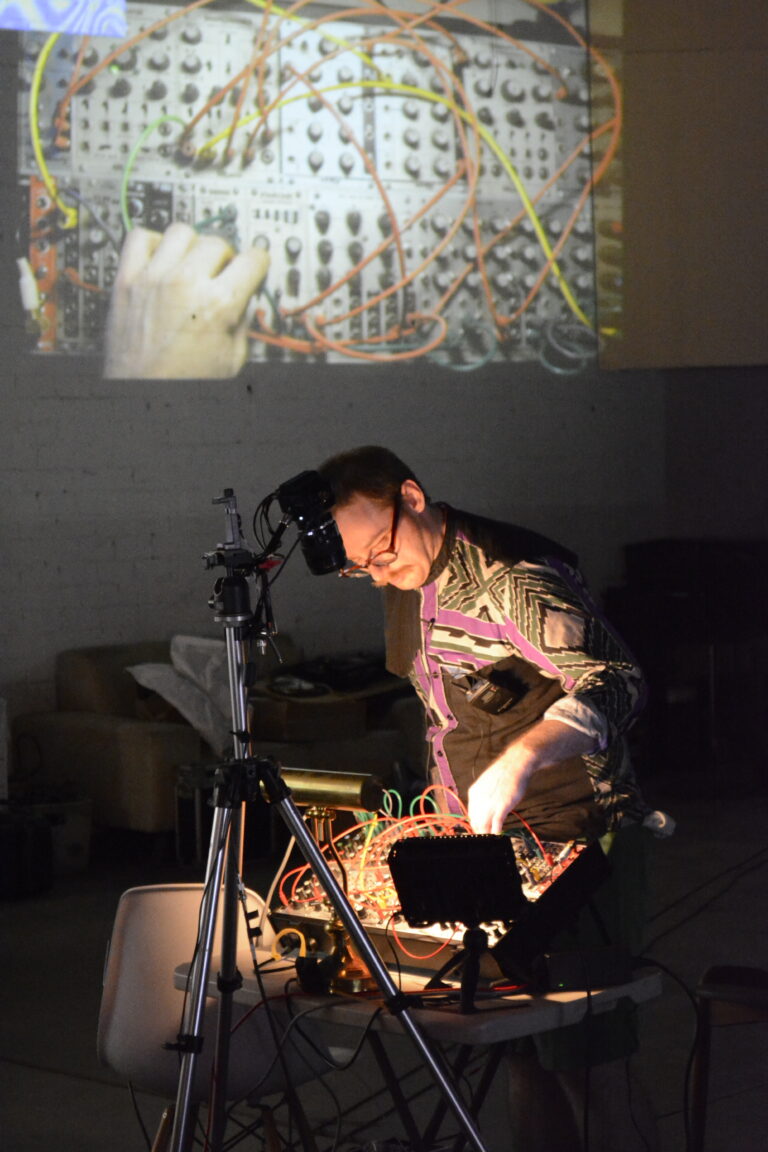 Christopher Konopka is a multidisciplinary artist that focuses on the cross section of human-computer interaction, analog video synthesis and experiential learning. He is passionate about finding new ways to connect computers and people. Drawing from his varied skill set, his goal is to develop communication systems that provide insight into individual experiences of the human condition.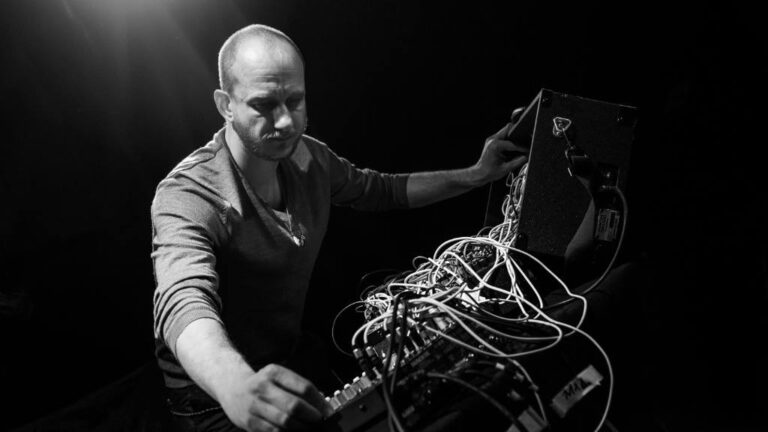 Alberto Novello's practice uses found or decontextualized analog devices to investigate the connections between light and sound in the form of contemplative installations and performances. He repurposes and modifies tools from our analog past: oscilloscopes, early game consoles, analog video mixers, and lasers. He is attracted to their intrinsic limitations and strong "personalities": fluid beam movement, vivid colors, infinite resolution, absence of frame rate and line aesthetics. By using these forgotten devices, he exposes the public to the aesthetic differences between the ubiquitous digital projections and the natural vibrance of analog beams, engaging the public to reflect on the sociopolitical impact of technology in a retrospective on technologization: what "old" means, and what value the "new" really adds.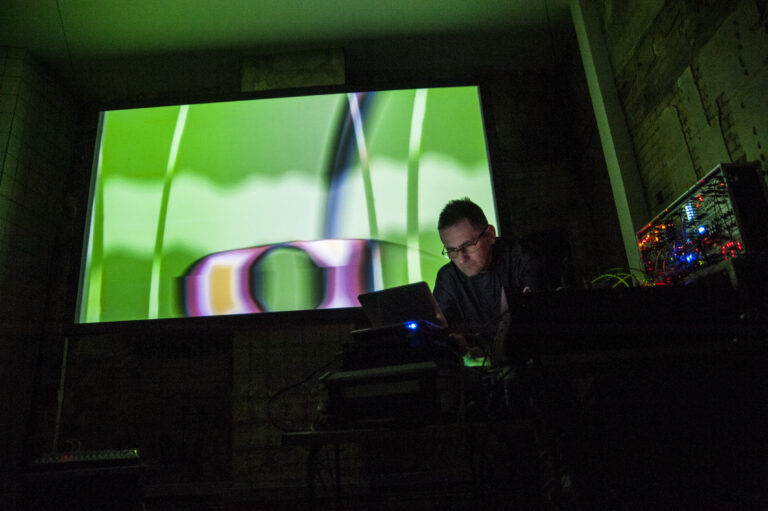 Krzysztof Pawlik has been involved in audiovisual art since the early 90s. He is the author of numerous works in the field of video art as well as installations and performances, which were presented at festivals and art-related events in Poland and abroad. He has likewise made many sound and visual realizations for the theatre scenes. He works in analog, digital and hybrid techniques, although recently he has been mainly interested in creating images and sounds using voltage controlled modular systems. He uses generators, oscillators, filters and other external tools and devices to produce and transform audio and video signals, treating the image and sound as equal elements of the work's structure. In addition to modular audio and video synthesis, to create his work he also uses feedback and glitch, image and sound overdrive and other techniques that give shape to the sounds and resonance to the images.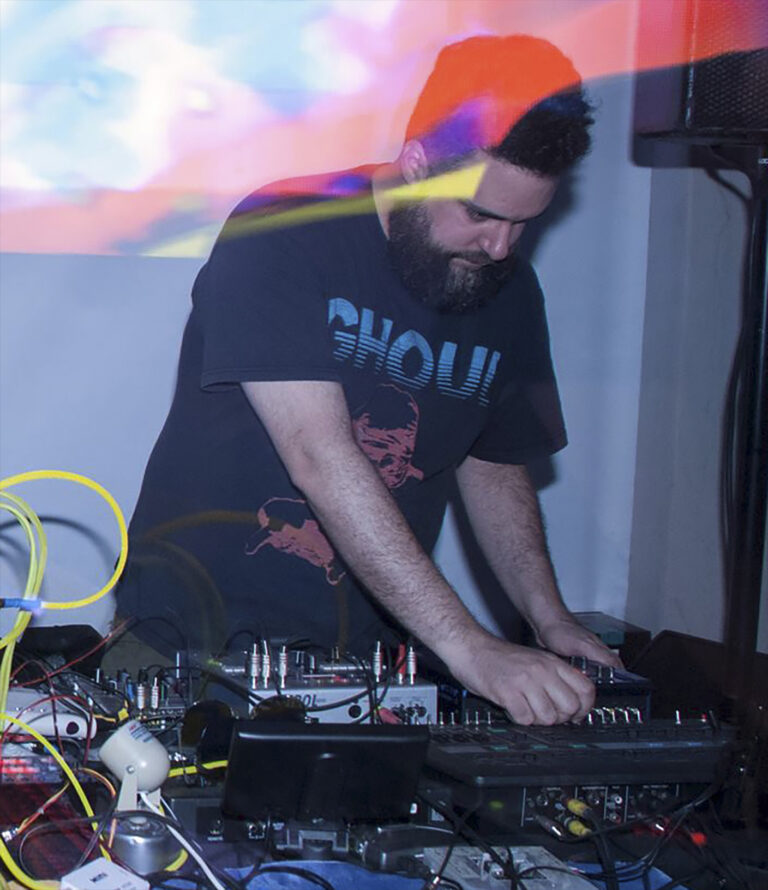 Javier Plano (Buenos Aires, 1979). He is a graduate of the Electronic Arts career of the National University of Tres de Febrero (UNTREF), specialized in electronic image. He has attended workshops of audiovisual creation with Hernan Khourian and Gustavo Galuppo, among others. He was part of the "Interactivos" scholarship program of Fundación Telefónica in 2013, directed by Rodrigo Alonso and Mariano Sardón.
In 2007 he began to produce video works and installations, participating in various festivals and exhibitions organized by institutions locally and abroad. From 2008 to 2016 he was part of UNTREF's audiovisual research centre Continente, led by Andrés Denegri and Gabriela Golder. He was the assistant director and responsible for the technical coordination of the first Bienal de la Imagen en Movimiento (BIM) in 2012, and the producer in charge of technical coordination on the 2014 and 2016 editions.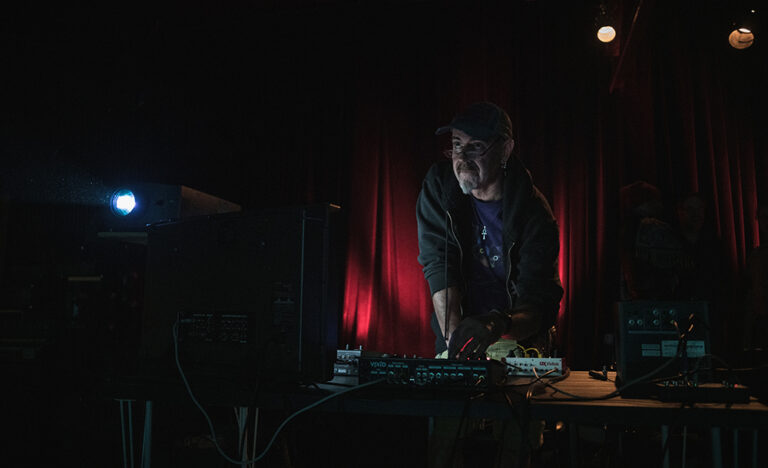 Bill Wiatroski is a Media Artist based in the Alameda, California. Bill uses modular video synthesis and real-time camera feeds and feedback as source, processed through an array of obsolete broadcast mixers and bespoke processors, to create subtly colored abstract interpretations of the electrical and optical signals generated by the instruments interacting with environment.
Bill's work has been featured in solo gallery and group shows at Phoneix Gallery, SubZero Festival, Sand City's West End Festivals, Bath University's Seeing Sound, Gray Area's Unseen Series. He regularly collaborates in performance with Bay Area and has visually supported touring artists including the Lumerians, Mike Patton, Q Bert and more. He is Resident Visualist at the Bay Area modular open mic series Resonant Frequencies (now in its 29th edition) and holds irregular residency at RobotSpeak's Church of the SuperSerge.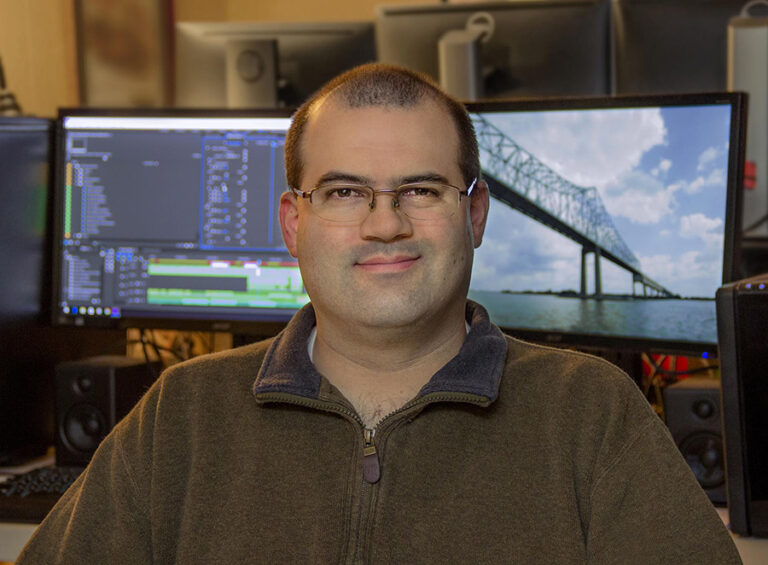 Mike Celona is a media artist, editor and VJ based in Rochester, NY.
He's always been interested in exploring the unique aesthetic and technical properties of the video medium as a means of expression through synthesis, digital & analog processing and the selective sequencing of images (both found as well as my own) to form collages that do something other than tell a conventional story.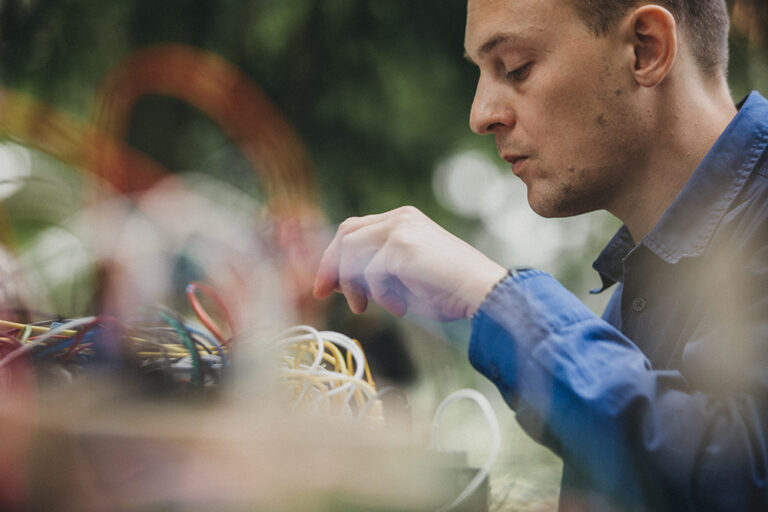 Jan Dybała Jr. (1985) – multimedia artist / designer based in Katowice, Poland. He manages VJ work, stage design and visual identities for cultural events since 2009, simultaneously creating sound-based art forms within different projects and collaborations. He is a founding member of an audiovisual collective MTV: Modulartelevision, synthesizer duo C&D and an educational, experimental music platform Biuro Dźwięku Katowice (Katowice Sound Department).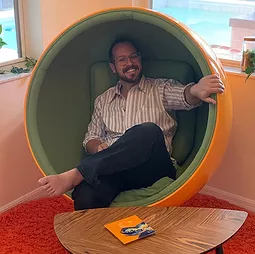 David Francus is an artist and engineer based in Orlando, FL. His medium is electromagnetism. He uses everything from radio waves to lasers and x-rays in his creative and professional work, but his artistic output usually falls within the visible spectrum. David works at the confluence of art, science, and technology. When confronted with the choosing between art and science in his academic career, he chose to pursue both. He believes that they're two complementary sides of the same coin and delights in working across disciplines.
There's lots of invisible beauty around us and David seeks to make that beauty known. His work deals with perception, synesthesia, science, technology, and the mysterious energy of live performance. He has worked as a VR and simulation researcher; electronics designer and systems engineer; laser show technician for several high-profile acts; and since 2012 has been part of the research and development arm of Walt Disney Attractions Technology. He has exhibited his work domestically and internationally, is an award-winning laserist, and holds two United States patents.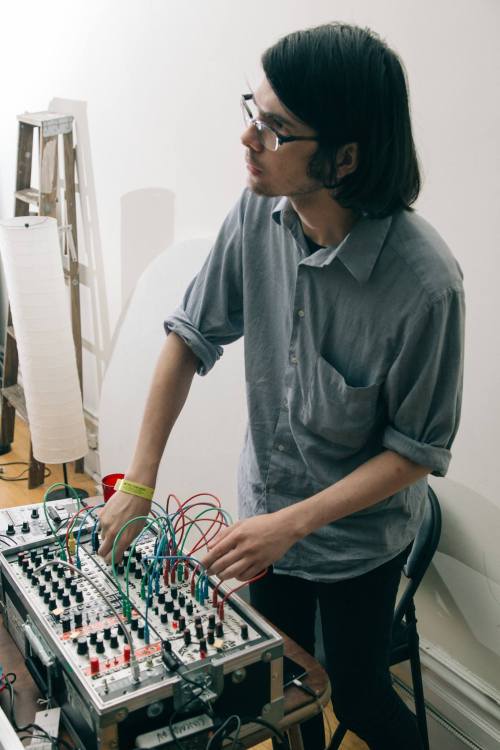 What began as a love of photography, cinema and found footage grew into something much greater when in 2015, Evan Henry was introduced to video circuit-bending and once-obsolete video electronics. Using these pieces in a live performance setting was always the goal, and from the get-go, tachyons boxes, vcrs, and video mixers turned into buying a used standalone video synthesizer, building its expanders and just over a year later, the LZX line of DIY eurorack modules, for a cross-pollination of analog, digital, and oscillographic processes. From there, video art went from beyond a hobby, to a complete way of life. Reliant on live performance, He gigs relentlessly for both local, and touring artists alike. In 2018,  Henry joined Ghostly Intl.'s Steve Hauschildt on a tour through the East Coast and Canada. Though in 2019, became the resident visual artist for Proton Limited in Dallas, Texas. These motions set the stage for a constantly evolving motion in the live visual dimension. 
His work extends itself to instant and 35mm film renderings and has appeared in galleries and pop-up's throughout North Texas. But when not playing live, or coordinating visuals for Dallas Ambient Music Nights, Henry occasionally writes for various publications or builds video electronics for fellow artists. The result is an infinitely growing body of work, that in the last few years has expanded itself into largely digital dimensions in Resolume Arena and Max/Msp.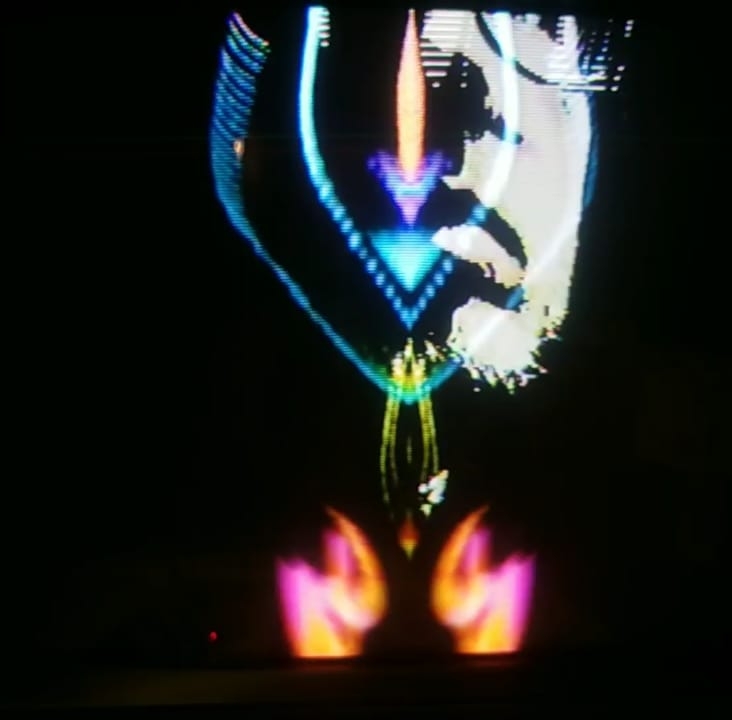 Andrei Jay is a mathematician and video artist who is interested in exploring the intersection between scientific and creative research. They develop numerous open source video art tools, teach video synthesis techniques for analog and digital systems, and are a cofounder of Phase Space, a video art collective devoted to exploring the frontiers of experimental video synthesis.
Toby Kaufmann-Buhler (US)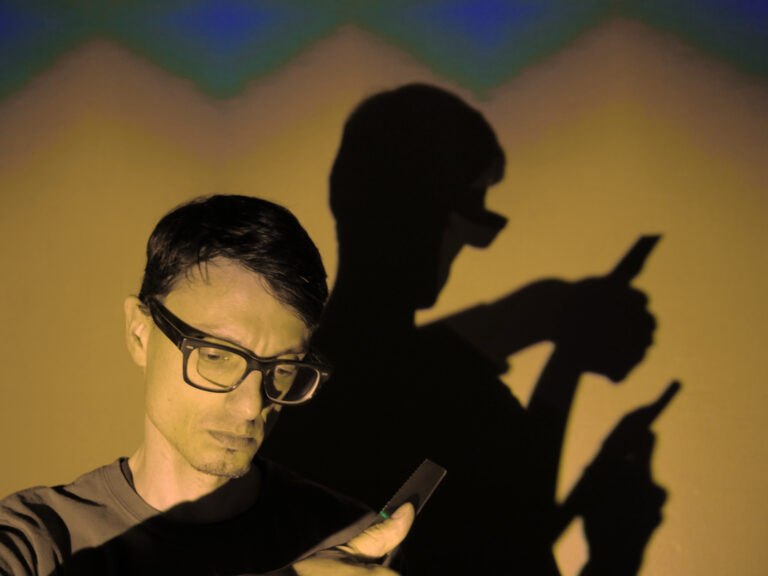 Toby Kaufmann-Buhler (based in Lafayette, Indiana USA) explores history, memory, identity and sensory perception in relation to his family and himself, within individual lives and across broad sweeps of history and culture. Kaufmann-Buhler interprets the evidence of the lives he explores as signals passing through their respective cultures and time periods; these signals are continuously transformed as they reach our current perception of them. This work amounts to a type of surveillance of these signals, and an examination of the connections between them and himself as they manifest in the work. This work takes form in video, film, found/composed sound, text, installation, performance and interactive media. Kaufmann-Buhler was a recipient of the Individual Artist Program grant from the Indiana Arts Commission in 2018, and in 2020 he will be an artist in residence at MASS MoCA. He has a BA in Fine Arts from the University of South Florida and an MA from the Royal College of Art.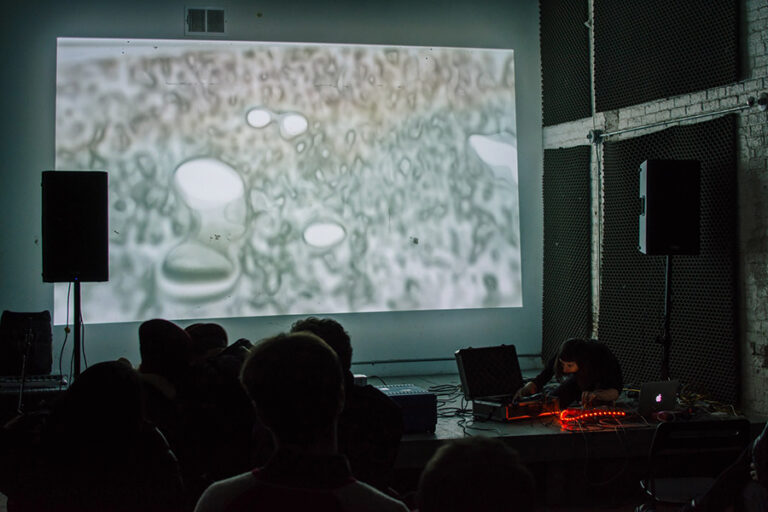 Paloma Kop is an electronic media artist. She uses video feedback, electronic hardware, hybrid media processes, and code to produce ambient, abstract audio-visual compositions, installations, and performances. She explores and deconstructs the boundaries between material space(time) and electronic space(time), and is interested in the universalities between natural and biological phenomena, morphogenetic processes, computing, chaos theory, and emergence.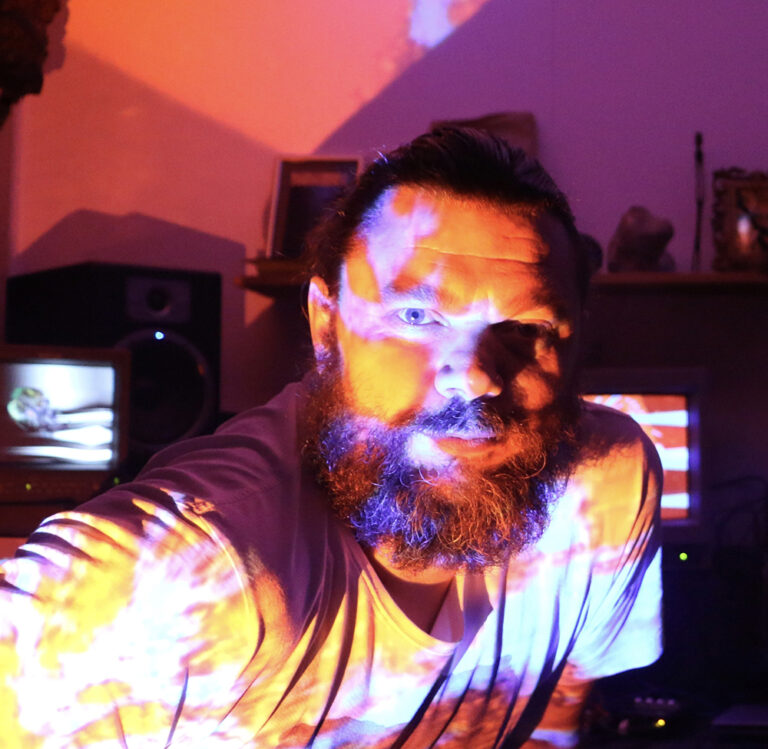 NiemannsLand is a creative collaboration between brothers Nicolai – and Kristian Niemann-Nielsen. The team have been working together and sharing a studio for 7 years, and their projects include various visual works, e.g. analog video art, visual videos and live visuals. Their set-up mainly consists of modular video synthesizers, – mixers, – cameras, old monitors and other hardware. Color composition, patterns and psychedelic depth play an important role in NiemannsLand's aesthetic expression and image composition. According to themselves they are inspired by nature's own patterns, colours and shapes, especially fractals – nature's own geometry. "Through our art, we try to frame the "mother code" and create beautiful images revolving around it. A code that runs through everything, from the leaves to the waves, from the blood streams to the rivers, from the camera to the monitor.
NiemannsLand's video art and visuals are often audio reactive, and sound or music play a defining role in the final visual expression. In addition to video art and visuals the two brothers are engaged in photoart, words and collages. All sound and soundscapes are composed and produced by Simon Fog-Petersen using modular synthesizers. Simon has been producing electronic music for the last decades and has performed both nationally and internationally as a dj, as well as a live act. Simon's music is often insidious and quirky, and the sounds are organic and mechanical at the same time. There is always room for experimental depth in Simon's soundscapes, music and mind.
Kevin (Kevoté) Pearce (US)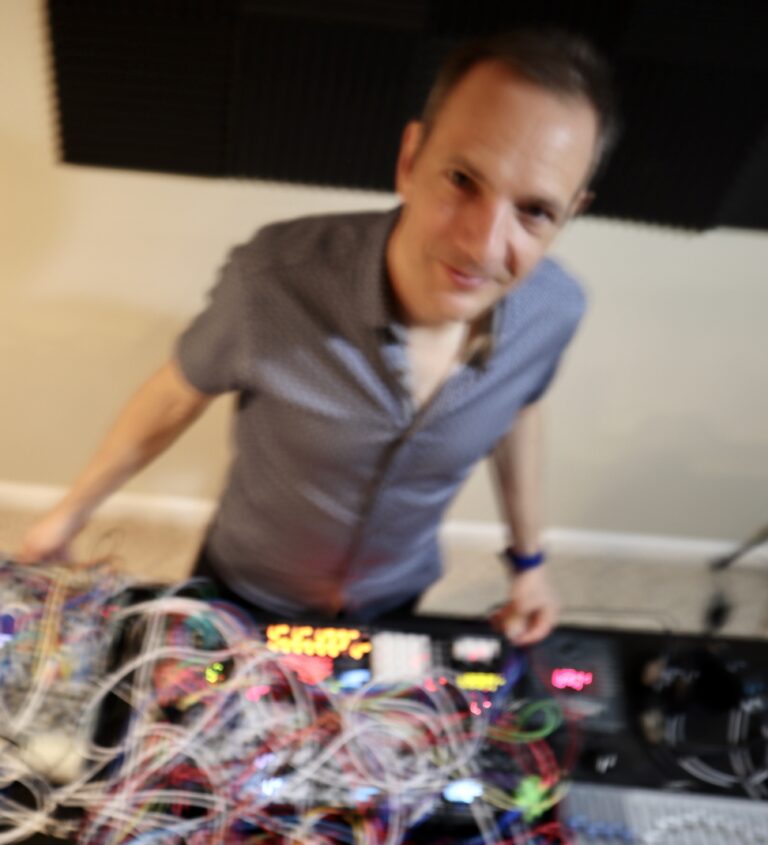 Audio/visual artist, Kevoté, focuses on percussive styles of music including techno and West African drumming. You can hear the drumming influence in all of his music as it is his primary inspiration. Kevoté recently relocated from L.A. to St. Louis and has been immersed in modular synthesis for both music and video for several years. The complexity of modular synthesis and the ability to use the audio for video reactivity make for a multi-sensory experience, which drives his creativity.
In Los Angeles, Kevoté began learning West African drumming from teachers from Senegal and Ivory Coast in the early 2000's. This and an early love for electronic music led Kevoté to produce his own music. After several years of producing music with software, he moved into hardware synths and modular synthesizers. Kevoté always loved the "VJs" at the L.A. warehouse parties and so it was a natural attraction to create a full audio/visual experience using modular video synthesizers.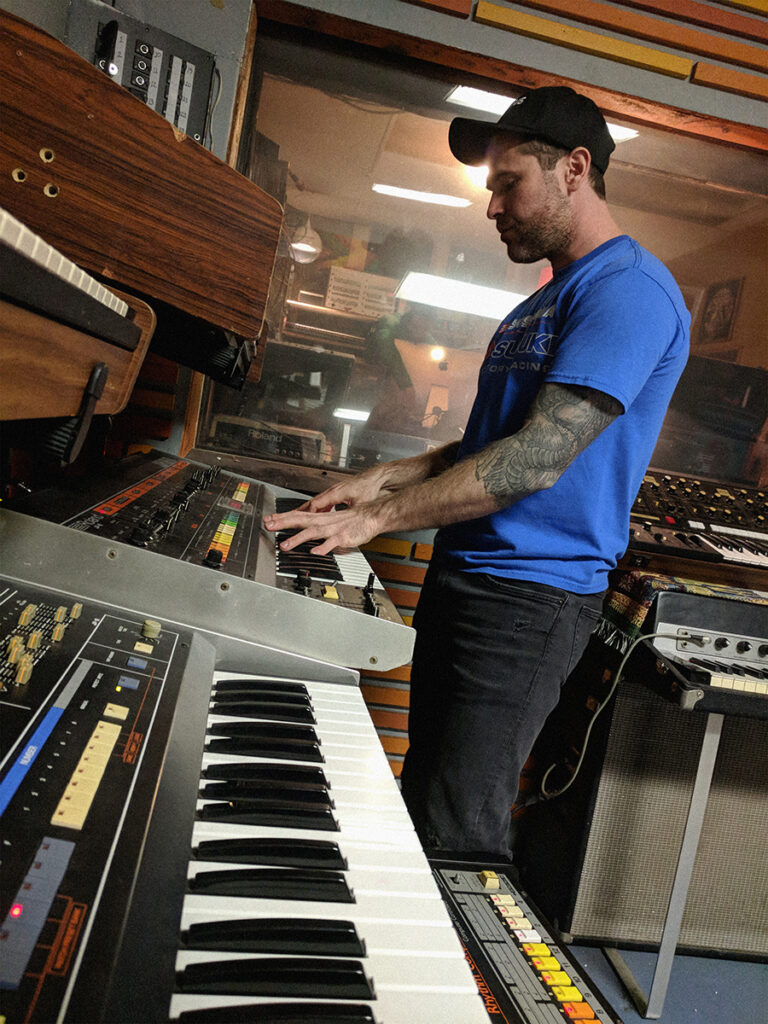 Holofiche is a solo audiovisual studio project by Houston Texas based artist and designer Evan Twyford. After graduating from the Industrial Design program at the Rhode Island School of Design in 2005, Twyford worked as a space architect at NASA's Johnson Space Center by day, and spent nights DJing in sweaty Texas dance clubs. Through the late 2000s, he spun a mix of classic italo, house and french electro to club kids craving the new EDM sound. It was during this time that he honed his musical sensibilities and started producing chiptune and synthwave recordings, releasing and performing under various monikers during the bloghouse era. 
Fast forward to 2018, and Twyford began to get serious about assembling a studio to release more recordings, and the Holofiche project started to take shape. He saw modular video as a means of adding visual elements to his experimental audio productions, but had no idea how deep the medium would take him. He now spends long sessions in the studio dialing in psychedelic video patches and scoring the CRT fantasties he captures. He uses a monolithic AV rack filled with LZX modules, surplus from a now defunct local television station, that he pairs with vintage synthesizers and drum machines to explore new worlds. With his background in product design, he approaches video production with the similar intent of modeling 3D objects and spaces on the other side of the screen. This video work draws upon familiar symbols and simple patterns to pull the viewer in, and then employs various feedback, filtering and animation techniques to create the illusion of depth. In addition to audiovisual productions, Holofiche attempts to explore methods of using video assets for the creation of digitally manufactured products in other mediums such as woven textiles, apparel and architectural applications. The project also aims to continue pushing into 3D applications, and use modular video to create content for AR, VR and holographic display systems.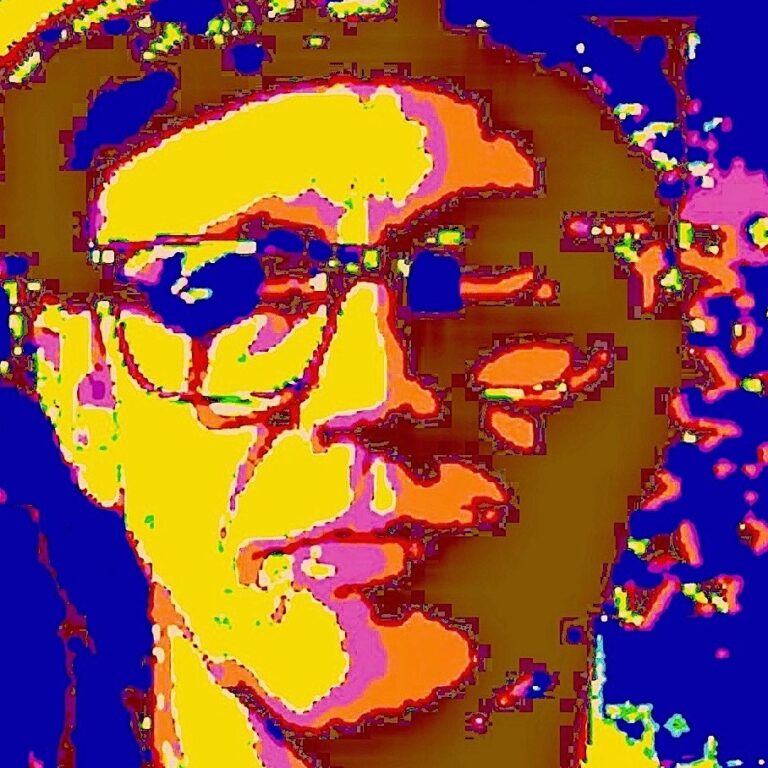 Kit Young is an artist who produces video, and performance art. He builds video systems that can be played in an improvisational way. He performs collaboratively with other sound and visual artists at venues that host expanded cinema events. Experimental sessions conducted in his studio become video essays and shorts. Though his work utilizes new media technique, his practice is grounded in the experimental cinema thematic traditions of perception, awareness, social justice, and humor. He has been an artist in residence at the Squeaky Wheel Film and Media Center, (Buffalo, N.Y.), and at Signal Culture, (Owego, N.Y.). He is a guest lecturer at San Francisco State University, and is a
Berkeley Civic Arts Grant recipient. Recent screenings or performances have taken place at the Montreal Underground Film Festival, (Canada); Transient Visions Festival of the Moving Image, (Johnson City N.Y.); The Berkeley Video and Film Festival, (Berkeley, CA.); the Experimental Film Festival, (Middlesbrough, England); Crossroads Film Festival, (San Francisco); Coaxial Arts Foundation, (L.A.); Elastic Arts, (Chicago); Ann Arbor Film Festival 2020, (live stream).